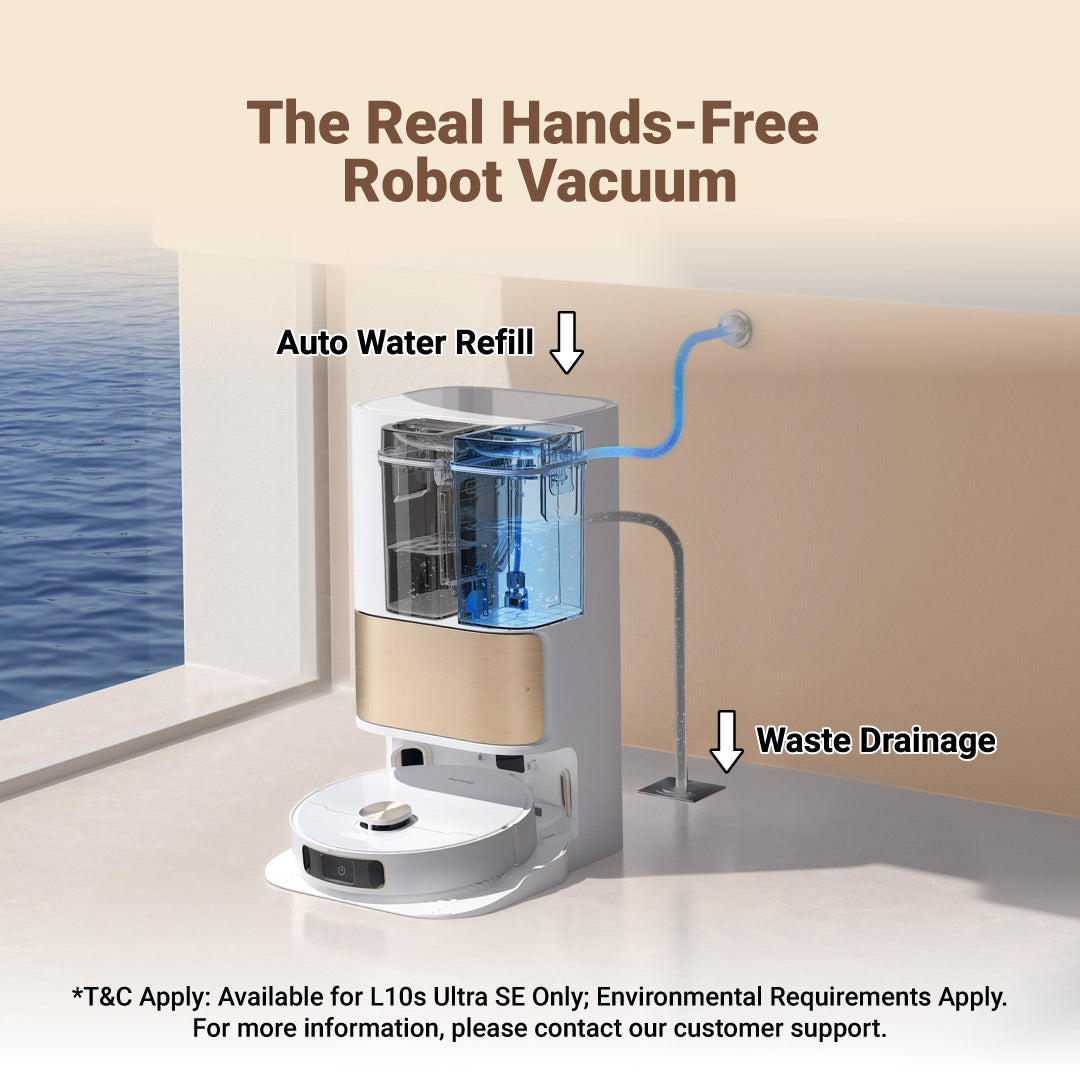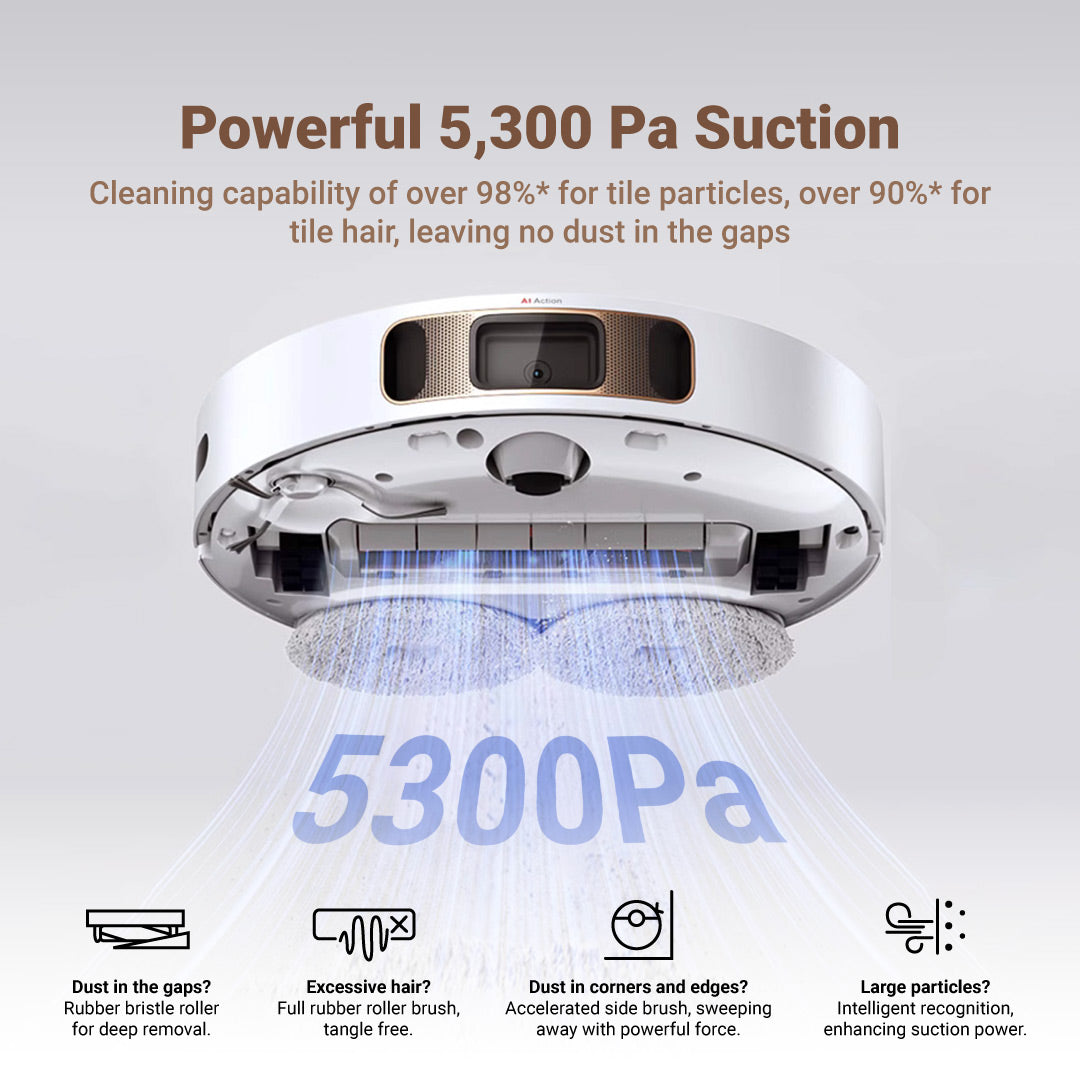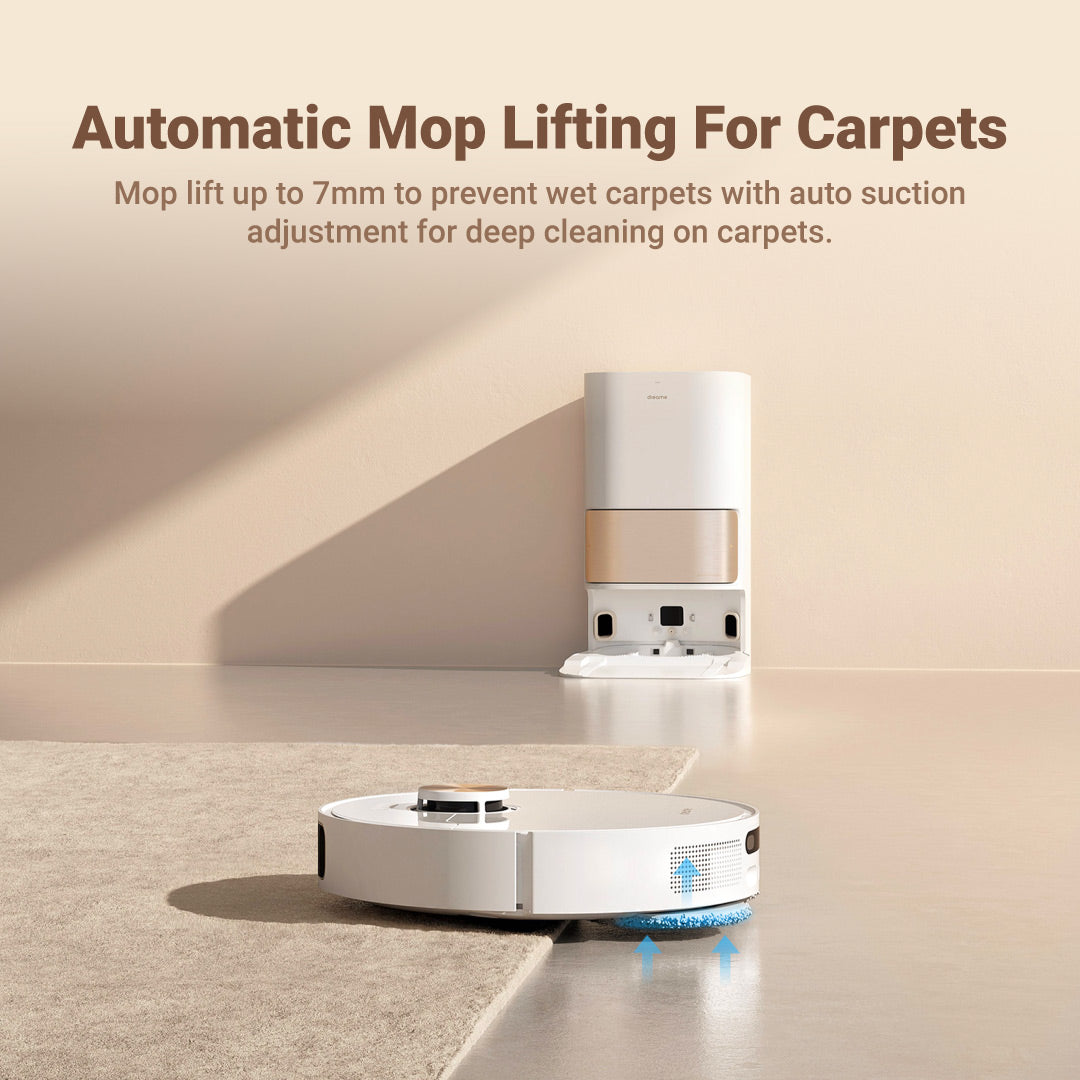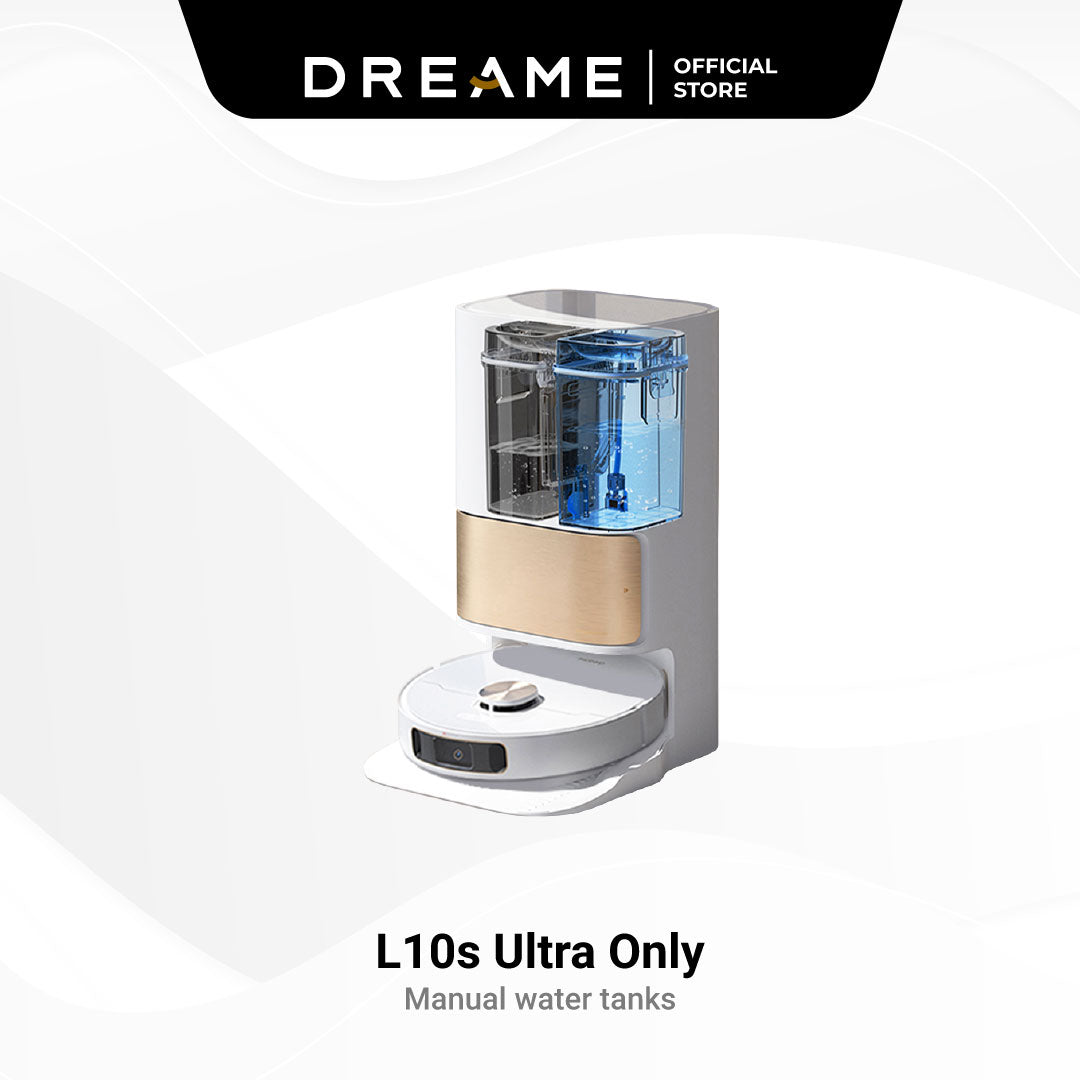 Dreame L10S Ultra Robot Vacuum
 HIGHLIGHTS
【Fully Automated Floor Cleaning】Automatic dust collection, mop self-cleaning and mop hot-air drying, water-refilling, solution-adding, fast mapping and path-planning all combined to make fully automated home cleaning a reality. 
【Strong Suction With Deep Cleaning】Powerful 5,300Pa suction, automatic carpet detection, suction boost, and a robust rubber brush coordinate to pull household debris up from rugs, out of carpets, and off of hard floors. 
【Mops Made Automatically Clean and Dry】Automatic mop cleaning immerses the mops in water and spins them at high speed in the removable base plate to dislodge dirt. After cleaning, the mops are dried with hot air to help prevent odor, mildew, and bacterial growth. 
【Auto-Emptying For Independent Cleaning】3L Dust Bag with self-emptying gives you up to 60 days* of automatic, hands-off cleaning. High-speed emptying, minimal noise, and virtually no clogging. 
【Automatic Water-Refilling & Solution-Refilling】No more manual adding of water and solution!  *L10S Ultra* automatically refills water to its robot's water tank and precisely adds Dreame solution as needed for effective mopping. 
【AI-powered Navigation】Ultilize an RGB camera and 3D structured light to rapidly learn your home, tailor cleaning strategies, and auto-generate paths according to the type of obstacle, flooring, and room. 
【Real-Time Remote Control Supervision】Remote viewing allows you to take a screenshot, record a video and speak through *L10S Ultra* in real-time.  
【Smart Voice Control】Compatible with Alexa to give you an effortless floor cleaning solution. 
SPECIFICATIONS
【Cleaning Features】

Suction Power: 5,300 Pa
Dust Box Capacity: 350ml
Robot Vacuum Dimensions: 35 x 35 x 9.7 cm
Base Station Dimensions: 42.3 x 34 x 56.8 cm
Automatic Dust Collection: Yes
Automatic Carpet Suction Boost: Yes
Vacuuming & Mopping: Bristleless Rubber Brush
HEPA Filter: Yes
Washable Filter: Yes

【Mopping Features】
Wet Mopping: Yes
Electric Water Flow Control: Yes
Water Tank Capacity: 80ml
Automatic Mop Lifting: Yes (7mm*)
Automatic Water/Detergent Refilling: Yes
Automatic Mop Washing: Yes
Automatic Hot-Air Drying: Yes