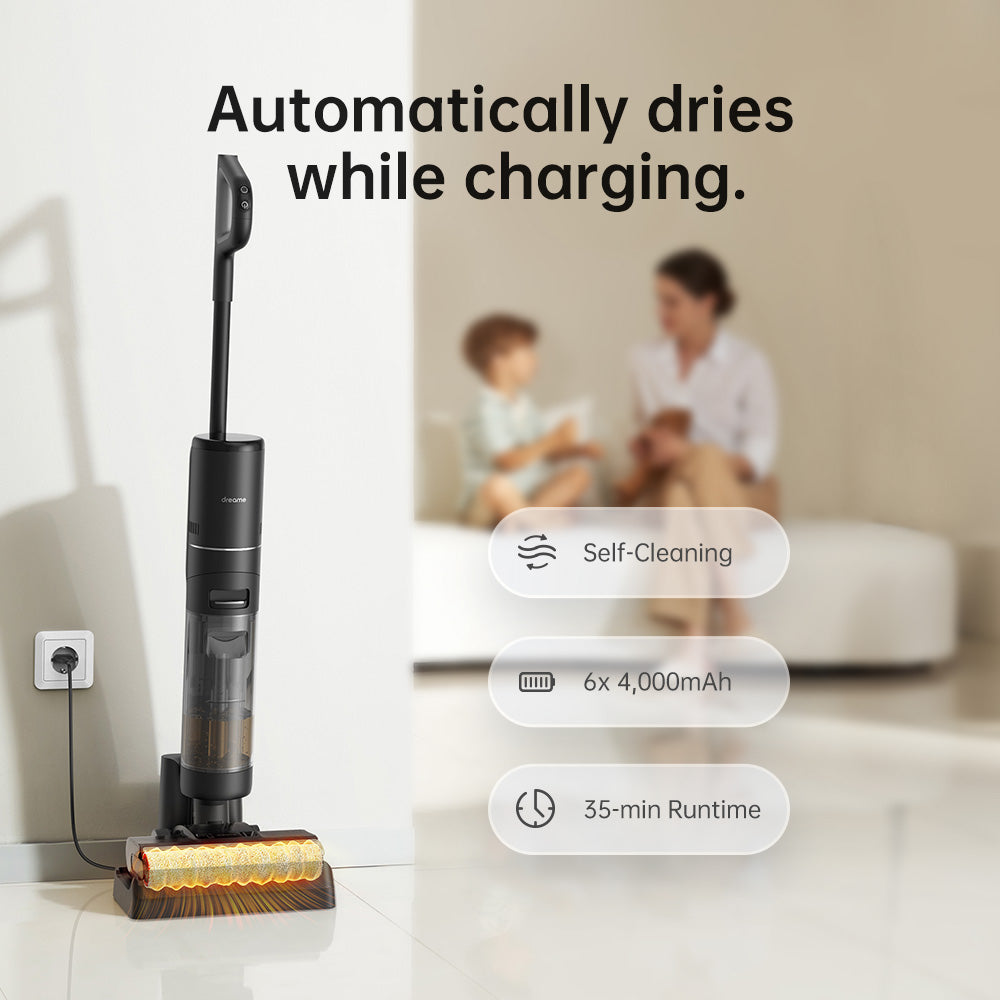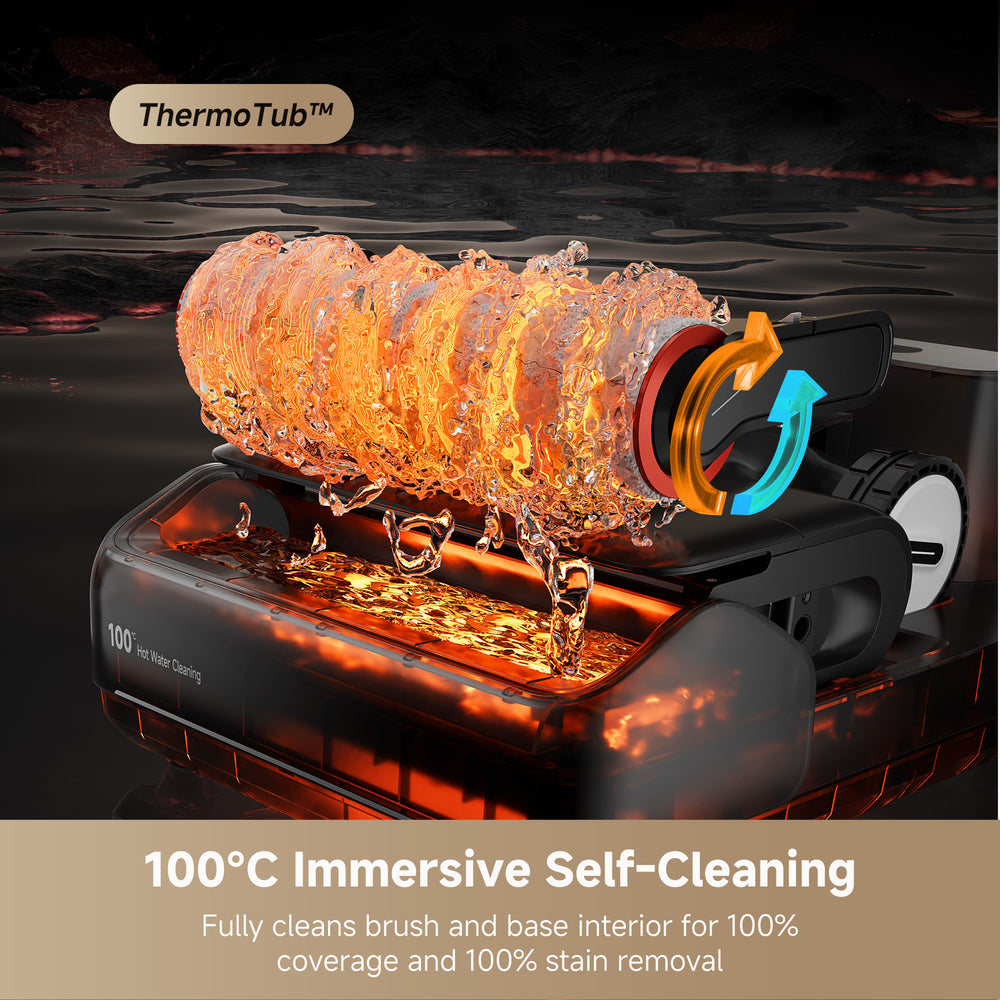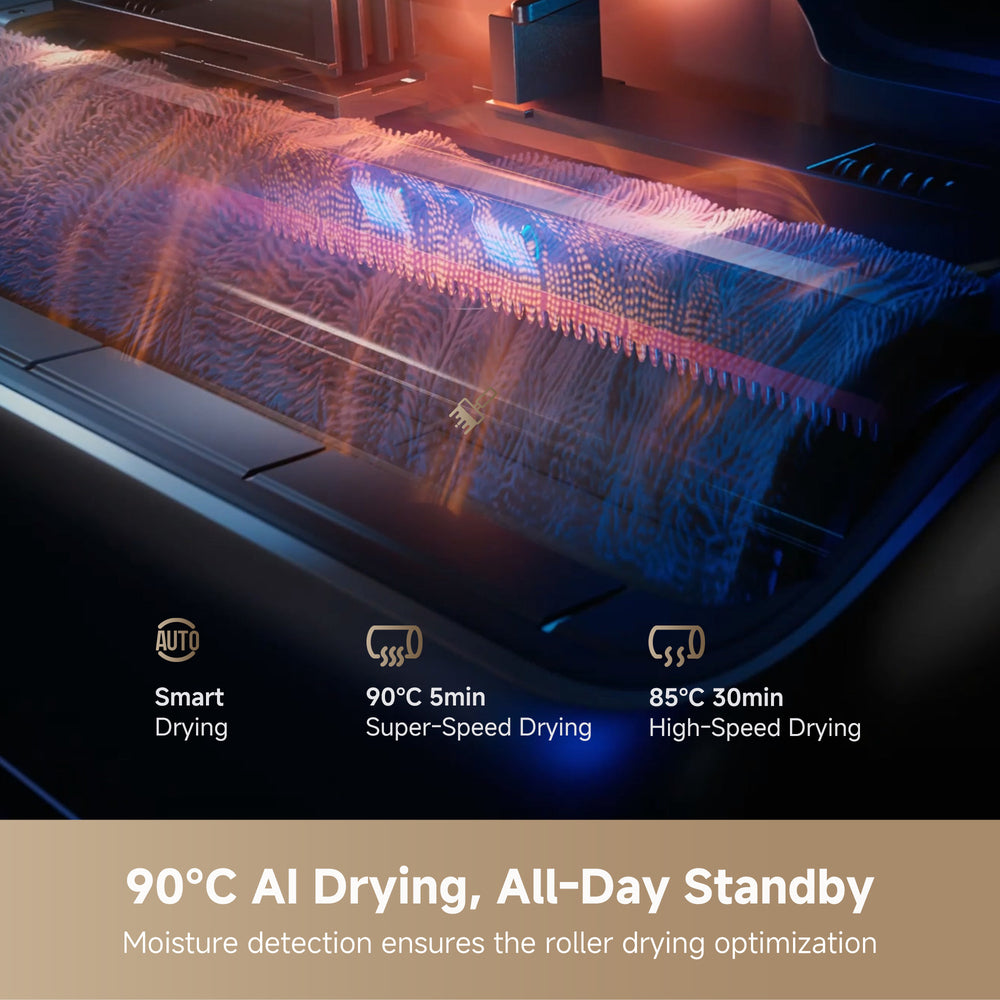 Dreame H12 Pro Cordless Wet and Dry Vacuum
【Ready stock + 2 Years Warranty】Local Seller, Ships from Selangor, Malaysia
【Upgraded Dual Edge Cleaning】An upgraded edge-to-edge cleaning design helps to deal with those hard-to-reach corners and clean along baseboards.
【Clean & Dry from Edge to Edge】Simultaneous vacuuming, mopping and washing help to remove dirt, grime, spills, and other tough hard floor messes.
【Self-Cleaning & Hot-Air Drying of Brush Roller】The brush is rinsed, rotated, scraped clean and dried thoroughly with hot air to prevent mildew and odor.
【99.9% Electrolyte Water Sterilization | Safer Cleaning Process】Generate electrolyzed water with one-click, deep clean mode to eliminate bacteria and keep hygiene at all time.
【Three Modes For Versatile Cleaning】Customize your cleaning needs with an auto mode for basic cleaning, ultra-mode for deep cleaning, and a suction mode that vacuums liquids without mopping.
【Smart Dirt Detection – Ideal Suction For Every Mess】Adjusts suction according to the mess detected, and ensures every mess is eliminated on the first pass.
【Smart LED Screen & Voice Prompts】See the remaining battery, cleanliness of the floor, and operation status at a glance.
SPECIFICATIONS
Product Name: H12 Pro Wet dan Dry Vacuum
Rated Power: 300W
Machine Weight: 4.9kg
Battery Capacity: 6x 4,000mAh
Runtime: 35mins
Charging Time: 4.5Hrs
Clean Water Tank: 900ml
Used Water Tank: 700ml
Working Mode: Auto Mode, Ultra Mode & Suction Mode
Type of Brush: Edge-to-Edge Cleaning Brush Roller
Motor: Brushless
Screen: LED
Prompts: Yes
Mess Detection: Yes
Self-Cleaning: Yes 
WHAT'S IN THE BOX
1 x Main Body
1 x Handle
1 x Replacement Filter
1 x Cleaning Brush
1 x Charging Base
1 x Accessory Holder
1 x Spare Brush Roller
1 x Cleaning Solution